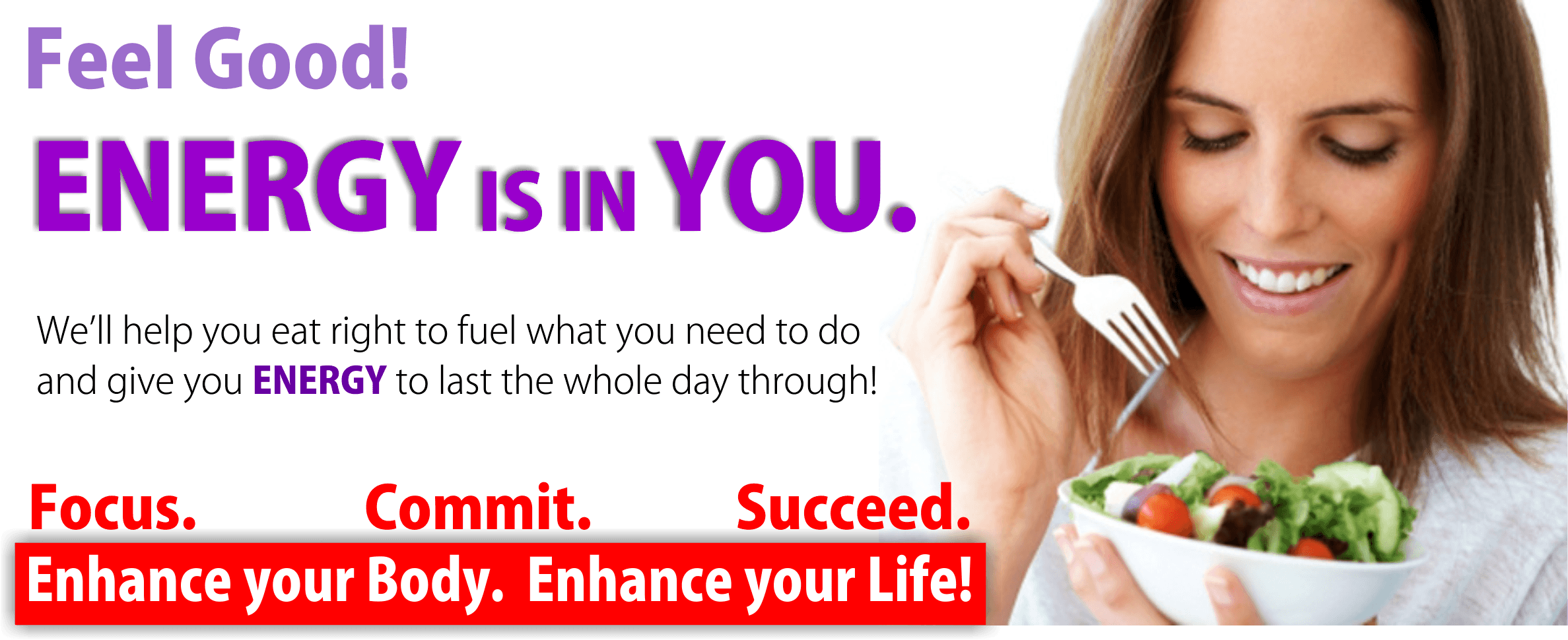 Eating Properly Energizes Your Mind, Body and Spirit!
Sport and exercise nutrition will help you develop better eating habits to fuel your needs, achieve the physical improvements you desire and give you greater energy.
The nutrition coaching service is also available through phone consultations and online coaching. It is available to clients from Toronto and its surrounding cities and it's also available for clients located outside of Canada.

Nutrition coaching services include:
Nutritional analysis
Custom strategies to help you eat better
Eating properly for specific goals such as fat loss, lean muscle gain, athletic performance, better daily energy and so on.
Vitamin and supplement recommendations
Educating you to better understand your nutrition needs
Grocery buying guidance
Review of food and other items in your kitchen
…and more.
Let's energize your mind, body and spirit and enhance the results you desire!
[custom_button text="Contact Us Today!" title="Custom Button" url="https://focusfitnessandsports.com/contact" size="large" bg_color="#FF0000″ text_color="#FFFFFF" align="left" target="_self"]
View or Review More
Services

Below

[custom_button text="Contact Us!" title="Custom Button" url="https://focusfitnessandsports.com/contact/" size="large" bg_color="#FF0000″ text_color="#FFFFFF" align="left" target="_self"]