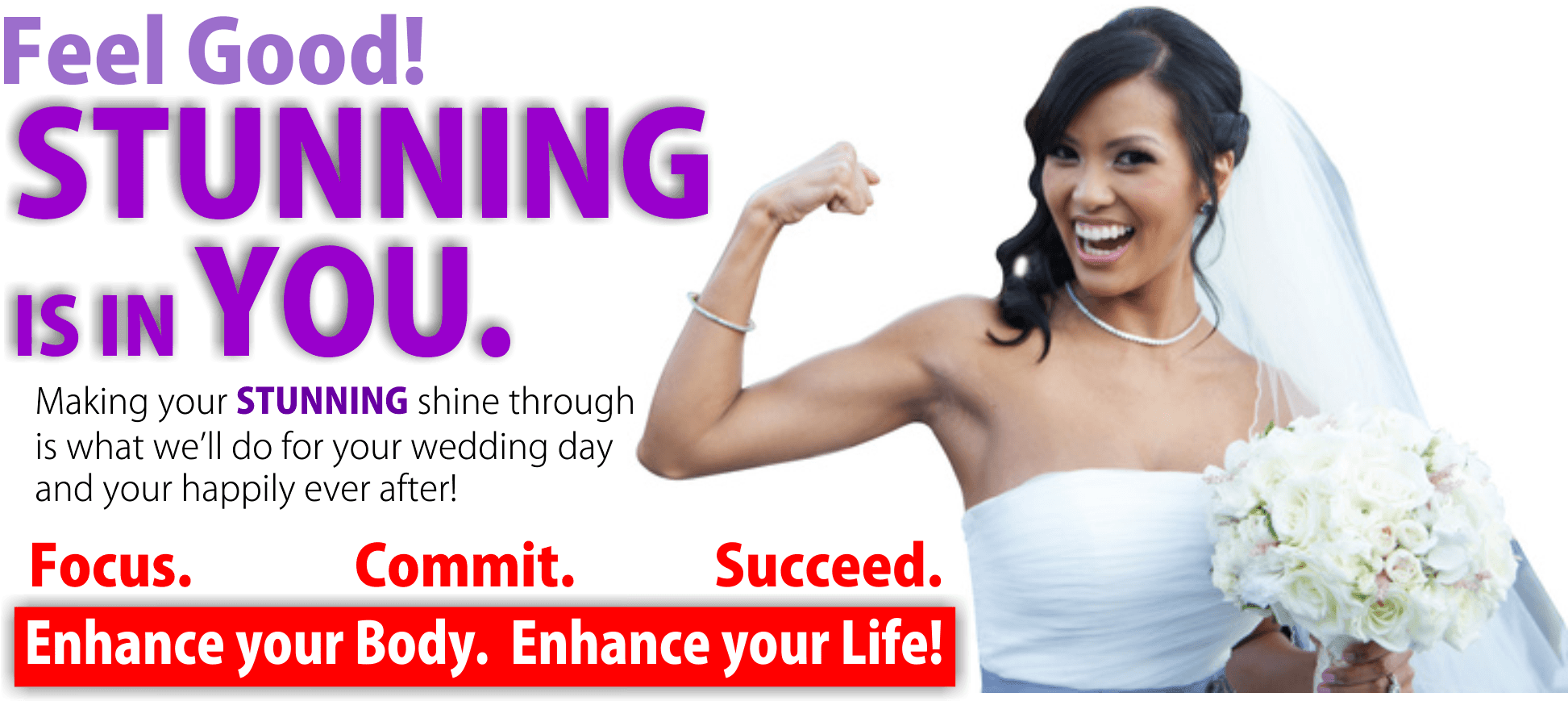 You Deserve This!
As the bride, you deserve ultimate happiness on your wedding day.  The better you look, the happier you'll be.   Getting a dream bridal body means doing effective fitness training in a way that's pleasing to you, eating properly to support achieving the shape you want and considering other wellness solutions that may also help make you look and feel her most beautiful.  You definitely deserve this!
Our Dream Bridal Body program combines our personal training, nutrition and wellness services to offer a combination that can help a bride be as stunning as possible for her wedding day.
Here's wishing you ultimate happiness on your wedding day.
Have questions?  Contact us.
The sooner we start, the better you'll look; let's get started
Contact Us
To help the STUNNING in brides shine through for their wedding day we are providing Bridal and Wedding Links to wonderful resources, ideas and companies.
Simply click the button below to view.
Bridal and Wedding Links
View or Review More
Services

Below

Dream Bridal Body

September 10, 2013